DVD Market 2017

With nearly 5,000 films to choose from every year, the Lumière festival makeshift DVD Market brings together the biggest heritage DVD selection in France!
Located in the heart of the festival Village, the DVD Market will open its doors on Friday, October 13 at 7:30pm and will remain open from 10:30am to 9pm throughout the festival.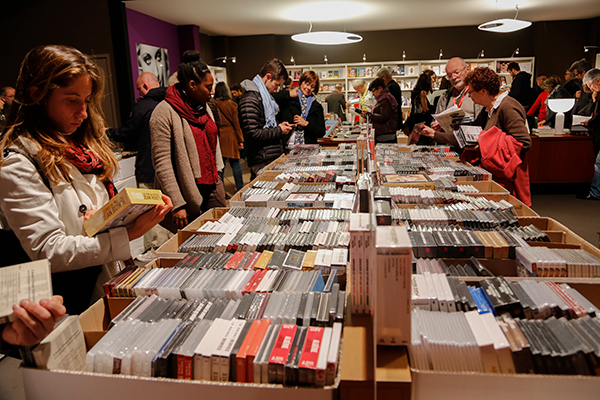 © Institut Lumière / Photo Sabine Perrin - Jean-Luc Mège Photographies


In honor of the Lumière Award 2017 laureate, discover the cinema of Wong Kar-wai at the DVD market: his filmography, influences, multiple references to his universe, as well as a glimpse of Asian cinema in general.
Browse the films on this year's lineup, from Clouzot to Harold Lloyd, and don't forget to check out works by special guests who will introduce their films (and other personalities honored) at the 9th edition of the festival: Tilda Swinton, William Friedkin, Guillermo del Toro… Also find works issued from the program themes, including epic screenings, re-releases and the "Outer Space" Lumière all-nighter.
The market will satisfy casual movie fans and grand connoisseurs alike. With over 20 sections, the DVD market welcomes three new categories this year: Cult movies, Directors' personal picks, and 21st century masterpieces!
In addition to the festival world premiere of 8 episodes of the film, "My Journeys Through French Cinema" by Bertrand Tavernier, check out movies he references in the film as well as his selection of Westerns shown at the festival.
The DVD Market is also all about exclusive titles, events, guests and news to follow on the BLOG or on the social networks of the festival!
And finally, a friendly and enthusiastic team will be happy to help you with information and advice!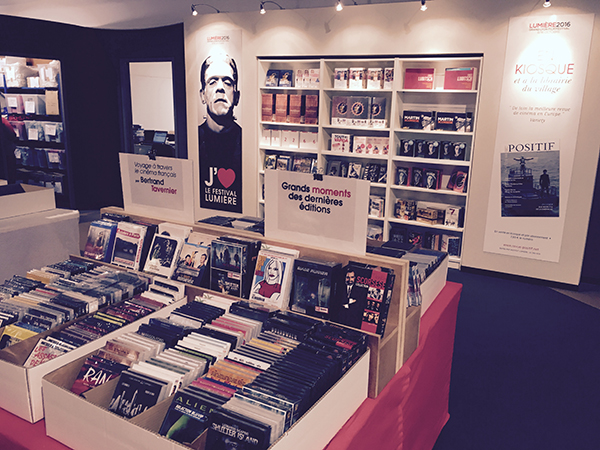 © Institut Lumière / Photo Sabine Perrin - Jean-Luc Mège Photographies
Opening hours:
Village DVD Market
Opens on Friday, October 13 at 7:30pm
From October 14 to 22, from 10:30am to 9pm
DVD market sections:

© Institut Lumière / Photo Jean-Luc Mège


© Institut Lumière / Photo Sabine Perrin - Jean-Luc Mège Photographies


© Institut Lumière / Photo Sabine Perrin - Jean-Luc Mège Photographies
The DVD Market is brought to you thanks to the collaboration of