---
SATURDAY, OCTOBER 21, 2017
---
Understated and thoughtful, the Lumière Award 2017 recipient expressed himself with supreme elegance, with his dark glasses as an accessory. In attendance at the Célestins Theater to listen to him were Jean-Paul Rappeneau, Jean Becker, Michel Ciment and several of his collaborators, including the intrepid Christopher Doyle, his cinematographer.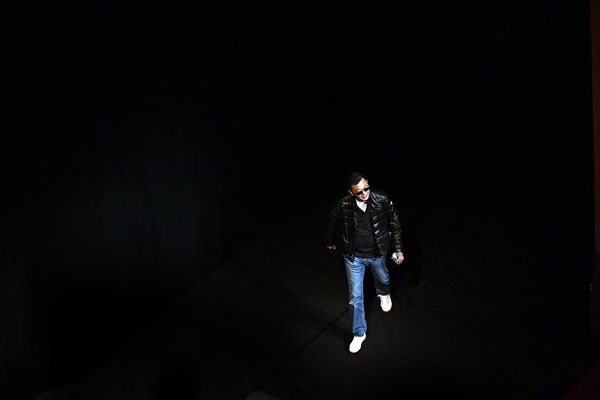 © Institut Lumière / Olivier Chassignole

Childhood
"When I landed in Shanghai at the age of five to escape the Cultural Revolution, we thought we would leave again quickly. We spoke Mandarin, and the people of Hong Kong spoke Cantonese. 15 years later, my father was still there, 50 years later, I know Hong Kong better than Shanghai. But this city remains the cradle of my childhood, I return regularly. "
Love of the cinema
"We did not know anyone in Hong Kong, and my mother compensated for this lack of social life by taking us to the cinema. We went almost daily to the theaters, to discover French, Taiwanese, or Hollywood movies... One day, my father took me to see a "romantic comedy" and my mother was pretty thrilled, because it was actually a film by Federico Fellini!"
Vocation
"For my generation, the radio and cinema were windows to the world. I thought, 'This is the world I want to belong to.' In the 1970s, a new wind was blowing for the new generation, it was so different from the established styles of the time. In the 1980s, gangster movies were all the rage and I chose this genre to show the two anti-heroes in my first film, As Tears Go By (1988). It was the golden age of Hong Kong cinema, everyone wanted to be the new John Woo."
The writing process
"I hate to write because it's a creative phase that is too lonely. But I must do it because I have a lot of trouble finding authors. The actors have a script, and every morning at 7am, I bring in the changes I'd written during the night and everyone adapts. In the end, I film during the day and I write at night - 24 hours a day. And I reserve the right to write again during the editing process!"
Production
"It is true that I am my own producer, but there are other obligations, such as submitting your film in time for a festival (a reference to his last-minute, hand-delivered reels of 2046 at the 2004 Cannes Film Festival- Editor's Note). This is how boundaries become inspiration!"