Lumière 2017 :
Cinema in the entire metropolitan area of Lyon
Get ready for Lumière 2017 in the municipalities of the metropolis! The Lumière festival proves once more that the cinema is meant to be shared in all its forms, accessible to everyone, everywhere: screenings, exhibitions, meetings with festival guests, workshops for children to discover with the whole family, so many opportunities to learn about and participate in the history of cinema all around Lyon.
Here is the detailed program of festivities in the Lyon metropolis!
BRON
Ashes of Time by Wong Kar-wai (1994, 1h33)
Sunday, October 15 at 2:30pm
In the presence of actor Pierre Deladonchamps

Only Lovers Left Alive by Jim Jarmusch (2013, 2h03)
Tuesday, October 17 at 8:30pm
In the presence of Aurélien Ferenczi, Lumière ambassador 2017

Diabolique by Henri-Georges Clouzot (1955, 1h57)
Thursday, October 19 at 2:30pm
In the presence of actress and director Anne Le Ny, Lumière ambassador 2017

The three films will be screened at Cinéma Les Alizés, 214 Avenue Franklin Roosevelt, 69500 Bron.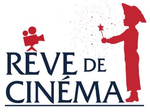 Like every year,
the Lumière festival is teaming up with Rêve de Cinéma
to bring the cinema to hospitalized children.
Hôpital Woman-Mother-Child
/ BRON
Wednesday, October 18 at 3pm Le Roi lion by Roger Allers and Rob Minkoff (In French, 1994, 1h28)


In the presence of actress and director Anne Le Ny, Lumière ambassador 2017
With the support of BNP Paribas


CALUIRE ET CUIRE
Le Doulos – The Finger Man by Jean-Pierre Melville (1963, 1h48)
Thursday, October 19 at 8:30pm
In the presence of Rémy Grumbach
Le Méliès, 67 Chemin de Vassieux, 69300 Caluire-et-Cuire

The Murderer Lives at Number 21 by Henri-Georges Clouzot (1942, 1h28)
Saturday, October 21 at 8:30pm
In the presence of actress and director Anne Le Ny, Lumière ambassador 2017
Ciné Caluire, 36 Avenue du Général de Gaulle, 69300 Caluire-et-Cuire


CHAMPAGNE-AU-MONT-D'OR
Exhibition of Diane Kurys movie posters
October 16 to 28
Médiathèque « le 20 », 20 Boulevard de la République, 69410 Champagne-au-Mont-d'Or


CHARBONNIÈRES-LES-BAINS
Red River by Howard Hawks (1948, 2h13)
Saturday, October 21 at 8pm
In the presence of Aurélien Ferenczi, Lumière ambassador 2017
Alpha Cinéma, 24 Avenue Lamartine, 69260 Charbonnières-les-Bains.

Photograph exhibition of Buster Keaton films
October 14 to 22
Salle Entr'vues, 23 Avenue du Général de Gaulle, 69260 Charbonnières-les-Bains
Free admission


CORBAS
CINE-CONCERT
The Goat by Buster Keaton and Malcolm St. Clair (1921, 23min)
Neighbors by Edward F. Cline and Buster Keaton (1920, 18min)
The Frozen by Edward F. Cline and Buster Keaton (1922, 17min)
Live piano accompaniment by Elie Dufour.
In partnership with the municipal Music School of Corbas.
Friday, October 20 at 8:30pm
Le Polaris, 5 Avenue de Corbetta, 69960 Corbas

Once again this year, the Lumière festival returns to the Lyon-Corbas prison. After Emmanuelle Devos, Clotilde Courau, Karole Rocher and Arié Elmaleh introduced My Name is Joe by Ken Loach, A Monkey in Winter by Henri Verneuil, A Fistful of Dollars by Sergio Leone and Dial M for Murder by Alfred Hitchcock, another festival guest will be on hand at Lyon-Corbas to introduce a screening.

This year, Luc Dardenne will present
High Noon by Fred Zinnemann (1h25, VF)
Wednesday, October 18 at 2:30pm
Lyon-Corbas Prison


CRAPONNE
Cinema lecture on Henri-Georges Clouzot by Fabrice Calzettoni
Free entry. Registration with the multimedia center is recommended. Call +33 (0)4 78 57 82 85 or mediatheque@mairie-craponne.fr
Sunday, October 15 at 6pm
During the break, light refreshments will be available.

Quai des Orfèvres by Henri-Georges Clouzot (1947, 1h46)
Sunday, October 15 at 7:30pm
In the presence of actress and director Anne Le Ny, Lumière ambassador 2017
Espace Culturel Eole, 16, rue centrale, 69290 Craponne


DARDILLY
The AristoCats by Wolfgang Reitherman (In French, 1970, 1h18)
Sunday, October 22 at 4pm
In the presence of Pierre Collier
Screening followed by a snack for the children
Screening in partnership with the festival Les Toiles des Mômes, organized by the GRAC.
Ciné Aqueduc, 59 chemin de la Liasse, 69570 Dardilly


DÉCINES
A Child is Waiting by John Cassavetes (1963, 1h42)
Thursday, October 19 at 8:30pm
In the presence of Anthony Bobeau, Memento Films

Le Bossu de Notre-Dame by Gary Trousdale and Kirk Wise (In French, 1996, 1h31)
Sunday, October 22 at 2:30pm
In the presence of Noor Azizi, Afghan actor and director
Screening in partnership with the festival Les Toiles des Mômes, organized by the GRAC.

The two screenings will be held at CinéToboggan, 14 Avenue Jean Macé, 69150 Décines-Charpieu


ECULLY
CINE-CONCERT
The Navigator by Donald Crisp and Buster Keaton (1924, 1h05)
Screening in partnership with the festival Les Toiles des Mômes, organized by the GRAC.
In the presence of Anthony Bobeau, Memento Films
Live piano accompaniment by Romain Camiolo.
Sunday, October 22 at 3pm
Ecully Cinéma, 21 Avenue Edouard Aynard, 69130 Écully


FRANCHEVILLE
Cinema lecture on Wong Kar-wai by Fabrice Calzettoni.
Wednesday, October 18 at 6:30pm
Free entry. Registration with the multimedia center is recommended. Call +33 (0)4 37 23 68 37 or write to mediatheque@mairie-francheville69.fr

The Grandmaster by Wong Kar-wai (2013, 2h03)
Wednesday, October 18 at 8pm
In the presence of Pierre Collier

Exhibition of Wong Kar-wai movie posters
October 10-21
Free admission

L'IRIS – Cinéma et Médiathèque, 1 Montée des Roches, 69340 Francheville


MEYZIEU
CINE-CONCERT
Captain Kidd's Kids by Hal Roach (1919, 19min)
The Marathon by Alf Goulding (1919, 10min)
Just Neighbors by Harold Lloyd et Frank Terry (1919, 09min)
By the Sad Sea Waves by Alf Goulding (1917, 10min)
Live piano accompaniment by Raphael Chambouvet.
In partnership with the Conservatory of Music and Dramatic Arts of Meyzieu
Wednesday, October 18 at 7pm
In the presence of Jacques Gerber
Ciné Meyzieu, 27 Rue Louis Saulnier, 69330 Meyzieu


MIONS
To Die of Love by André Cayatte (1971, 1h50)
Tuesday, October 17 at 8pm
In the presence of Jean Ollé-Laprune
Ciné Mions, Place Jean Moulin 69780 Mions


NEUVILLE-SUR-SAÔNE
Wanda by Barbara Loden (1970, 1h37)
Wednesday, October 18 at 8pm
In the presence of Lolita Chammah
Le Rex, 4, avenue du 11 Novembre 69250 Neuville-sur-Saône

Cinema lecture on Diane Kurys by Fabrice Calzettoni , with film clips
Free entry, subject to availability
Tuesday, October 10 at 7pm

Family workshop
Giants of comedy
Saturday, October 21 at 11am
Free entry. Registration is recommended. Call +33(0)4 78 91 21 40 or write to mediatheque@mairie-neuvillesursaone.fr

Médiathèque Jacques Brel, Place Villeroy, 69250 Neuville-sur-Saône
+33 (0)4 78 91 21 40


OULLINS
Exhibition of Henri-Georges Clouzot movie posters
October 10 to 21
Free entry.
Médiathèque La Mémo, 8 Rue de la République, 69600 Oullins


PIERRE-BÉNITE
Cocktail Molotov by Diane Kurys (1980, 1h32)
Thursday, October 19 at 8pm
Exceptional screening in the presence of director Diane Kurys, a guest of honor of the Lumière festival 2017!
Cinéma MDP, 4 Place Jean Jaurès 69310 Pierre-Bénite


RILLIEUX-LA-PAPE
A Monkey in Winter by Henri Verneuil (1962, 1h45)
Monday, October 16 at 8pm
In the presence of Danièle Heymann
Ciné Rillieux, 83 avenue de l'Europe 69140 Rillieux-la-Pape


SAINTE-FOY-LÈS-LYON
The Man Who Shot Liberty Valance by John Ford (1962, 2h03)
Tuesday, October 17 at 8pm
In the presence of Laurent Gerra

The Piano by Jane Campion (1993, 2h01)
Friday, October 20 at 8pm

Beauty and the Beast by Gary Trousdale and Kirk Wise (In French, 1991, 1h24)
Sunday, October 22 at 2:30pm
In the presence of Guillemette Odicino
Screening in partnership with the festival Les Toiles des Mômes, organized by the GRAC.

The three films will be screened at Ciné Mourguet, 15 Rue Deshay 69110 Sainte-Foy-lès-Lyon


Saint-Genis-Laval
Annie Hall by Woody Allen (1977, 1h33)
Wednesday, October 18 at 8:30pm

In the presence of director Jean-Paul Salomé, Lumière ambassador 2017
Ciné La Mouche, 8 rue des Écoles 69230 Saint-Genis-Laval

A focus on the cinema of Henri-Georges Clouzot at the Médiathèque B612
Médiathèque B612, 49 Av. Georges Clemenceau, 69230 Saint-Genis-Laval
+33 (0)4 78 86 82 30


Saint-Priest
The Exorcist by William Friedkin (1973, 2h02)
Thursday, October 19 at 8:15pm
In the presence of Olivier Loustau
Cinéma Le Scénario, Place Charles Ottina 69800 Saint-Priest


Tassin La Demi-Lune
The Wages of Fear by Henri-Georges Clouzot (1953, 2h36)
Thursday, October 19 at 8:30pm
In the presence of journalist Jean-Claude Raspiengeas, Lumière ambassador 2017
Cinéma Le Lem, 62 avenue du 8 mai 1945 69160 Tassin la Demi-Lune


VAULX-EN-VELIN
Pacific Rim by Guillermo del Toro (2013, 2h11)
Monday, October 16 at 7:30pm
In the presence of director Eric Lartigau

Midnight Express by Alan Parker (1978, 2h01)
Thursday, October 19 at 8pm
Exceptional screening in the presence of director Hugh Hudson and actor and director Christopher Thompson, Lumière ambassador 2017

The two films will be screened at Pathé Carré de Soie, Pôle de commerces et de loisirs Carré de Soie 69120 Vaulx-en-Velin.


VÉNISSIEUX
Infernal Affairs by Andrew Lau and Alan Mak (2002, 1h41)
Wednesday, October 18 at 8:30pm
In the presence of Gérard Camy

Broken Arrow by Delmer Daves (1950, 1h33)
Thursday, October 19 at 2:30pm
In the presence of director Jean-Paul Salomé, Lumière ambassador 2017

The two films will be screened at Cinéma Gérard-Philipe, 12 avenue Jean Cagne 69200 Vénissieux



VILLEURBANNE
Chungking Express by Wong Kar-wai (1994, 1h37)
Tuesday, October 17 at 8:30pm
In the presence of director Jean-Paul Salomé, Lumière ambassador 2017

En vitesse de Ted Wilde (1928, 1h26)
Sunday, October 22 at 10:30am
In the presence of Noor Azizi, Afghan actor and director
Screening in partnership with the festival Les Toiles des Mômes, organized by the GRAC.

The two films will be screened at Cinéma Le Zola, 117 cours Émile Zola 69100 Villeurbanne

Meet Vincent Perez
Saturday, October 21 at 5:30pm
Free entry.
Animated by journalist Jean-Claude Raspiengeas, Lumière ambassador 2017
Maison du Livre de l'Image et du Son, 247 cours Émile Zola, 69100 Villeurbanne