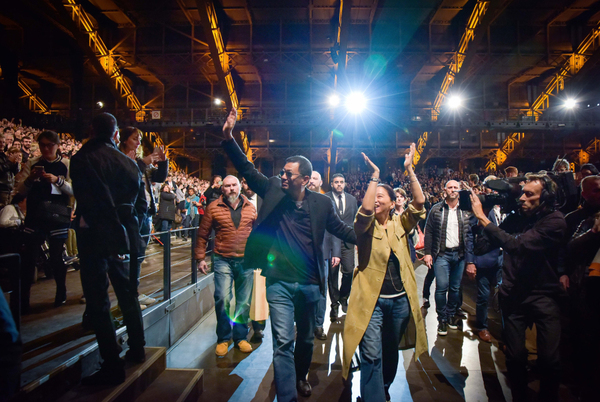 © Institut Lumière / Jean-Luc Mège
The 9th edition of the Lumière festival wrapped up on Sunday at the Halle Tony Garnier before an audience of 5,000 with the world premiere of the restored print of In the Mood for Love with Wong Kar-wai in attendance.
Bertrand Tavernier, Thierry Frémaux and the entire festival team wish to thank the festivalgoers, invited artists, as well as the movie theaters and entertainment venues, public institutions, private sponsors, volunteers and professionals.
The Lumière festival was attended by 171,000 festivalgoers this year, an increase of 7%, with a screening attendance rate of 92%.
The International Classic Film Market also saw an increase of +15% with 350 professionals participating and 21 countries represented.
The festival will continue at the Institut Lumière from Thursday, with a program featuring the highlights of this 9th edition. The lineup will include Wong Kar-wai films, westerns, works by Clouzot, the restored print of the movie 1900 and more. More informations on the website of the Institut Lumière.