The village bookshop


In the heart of the Village, the festival bookshop will open its doors on Friday, October 13 and will welcome you daily from 10:30am to 9pm.

Between screenings or during a stroll in the festival village, come check out the themes of a makeshift but real cinema bookshop, this year expanded to include over 450 titles!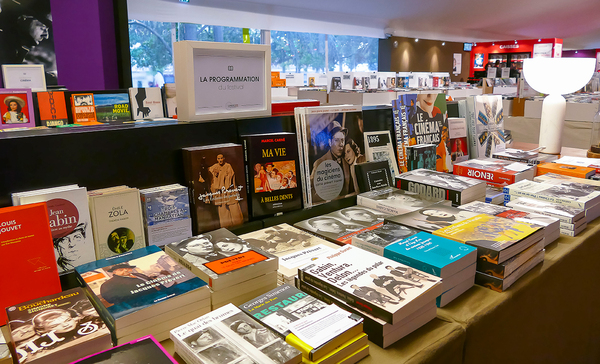 © Institut Lumière / Photo Sandrine Thesillat - Jean-Luc Mège Photographies
To extend your cinema enjoyment, this year's program line-up is naturally in the spotlight: Wong Kar-wai and Henri-Georges Clouzot, the burlesque flicks of Buster Keaton and Harold Lloyd and works featuring celebrities (actors or filmmakers) honored this year.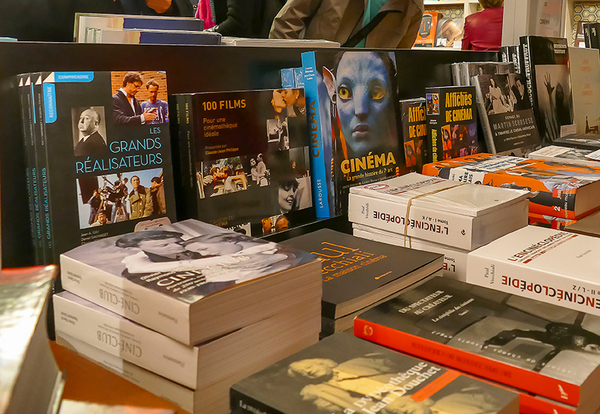 © Institut Lumière / Photo Sandrine Thesillat - Jean-Luc Mège Photographies
From the Hong Kong of Wong Kar-wai to the USA and its Westerns (including a collection directed by Bertrand Tavernier, L'Ouest, le vrai, Actes Sud editions), the bookshop also includes works focused on Italy or France (among many others), presenting a wide panorama of worldwide cinema through biographies, photo albums and analyses. And finally, to celebrate the release of My Journeys Through French Cinema by Bertrand Tavernier, you'll find a selection of works that pay tribute to his favorite filmmakers.


For fans who like reading about films as much as watching them, a section called, "From the page to the screen" features books adapted to the big screen shown at Lumière 2017: The Murderer Lives at Number 21, The Wages of Fear, The Ox-Bow Incident, The Count of Monte Cristo, or A Monkey in Winter.


In addition to this, a selection of film magazines lets you immerse yourself in recent news of cinemas and caters to your movie buff passion: Positif, Cahiers du Cinéma, Jeune Cinéma, So Film, La Septième Obsession, Ciné-bazar, Eclipse or Bref… You can also look up features from back issues of Positif to dive into the fascinating themes of the cinephile review, founded in Lyon.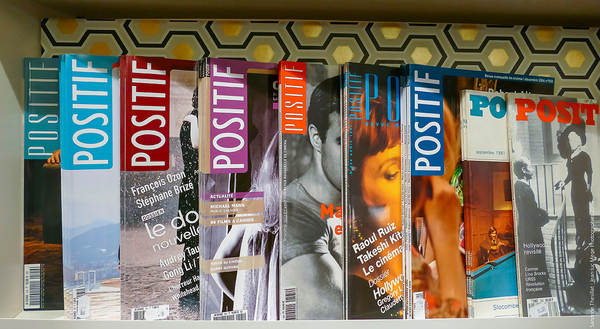 © Institut Lumière / Photo Sandrine Thesillat - Jean-Luc Mège Photographies


Finally, the children of the festival are not forgotten: the youth section offers books that tell the story of film, its behind-the-scenes secrets and History and short stories to discover grand names of the cinema, like Georges Méliès or Jean Renoir, as well as the pioneer Alice Guy.
A spotlight is on new and beautiful works, from classics to more exclusive publications, and like every year, discoveries and surprises: the novels of Guillermo del Toro, the works of John Reed and Louise Byant, the heroes of Warren Beatty's Reds, as well as genre cinema, pop culture, and more.
The schedule of book signings will be published soon.
Opening hours:
Opens Friday, October 13 at 7pm
From Saturday 14 to Sunday 22 October: 10:30am to 9pm