MY OWN FESTIVAL
The Lumière festival for kids!
This year, the festival is going all out for young audiences. On the program:
Disney: The Lion King at the Halle Tony Garnier, and a "Disney and France" program with The AristoCats, Beauty and the Beast, The Hunchback of Notre Dame and Ratatouille ;


Burlesque: the discovery of the American burlesque cinema with Harold Lloyd and Buster Keaton, comic geniuses of silent films, including two cinema-concerts;


Belle & Sébastien 3: A premiere, directed by Clovis Cornillac;


"Les Toiles des Mômes" at the Lumière festival: The festival is associated with Les Toiles des mômes, organized by the GRAC from October 21st to November 5th in 37 movie theaters of the region. There will be five screenings of Disney classics and burlesque films on Sunday October 22 in the metropolitan area of Lyon.
Thousands of schoolchildren participate in Lumière every year, and a High School Prize is awarded at the end of the festival.
Giant screening at the Halle Tony Garnier
The Lion King by Roger Allers and Rob Minkoff (In French, 1994, 1h28)
Simba, a bold young prince, flees the kingdom upon the death of his father Mufasa, wracked by guilt... Wonderful landscapes of Africa, hit songs, adventure and emotion, pure happiness.
Halle Tony Garnier Sun. 15 at 3pm

In partnership with:
Disney and France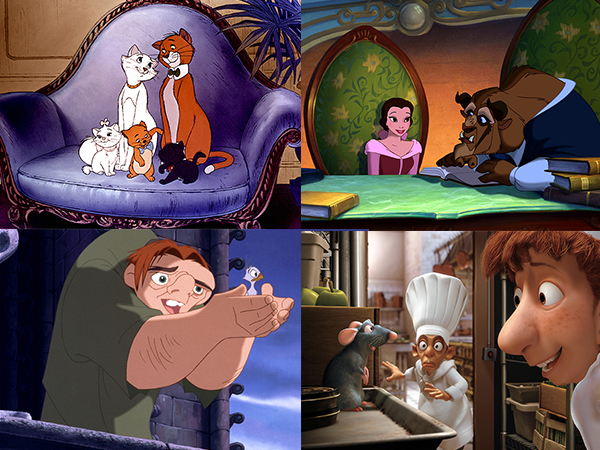 Four films celebrate the sweet love story between the Disney studios and France, the country that inspired some of their greatest movies… to catch at the Lumière festival on the big screen!
With the support of the Embassy of the United States of America.
The AristoCats by Wolfgang Reitherman (In French, 1970, 1h18)
A cat named Duchess and her adorable kittens are abandoned in open country. They will return to Paris with the help of a gutter cat named Thomas O'Malley. Bouncy tunes and jazz tracks... It's going to be a swingin' time!
Pathé Bellecour Wed. 18 at 2pm I UGC Confluence Sat. 21 at 10:30am I Dardilly Sun. 22 at 4pm

Beauty and the Beast by Gary Trousdale and Kirk Wise (In French, 1991, 1h24)
To save her father, Belle agrees to be held prisoner in his place at the castle of a terrifying beast. Magical, unforgettable characters and a love story ... A great Disney classic!
UGC Confluence Wed. 18 at 2:30pm I Pathé Bellecour Sat. 21 at 2:15pm I Sainte-Foy-lès-Lyon Sun. 22 at 2:30pm

The Hunchback of Notre Dame by Gary Trousdale and Kirk Wise (In French, 1996, 1h31)
The hunchback Quasimodo lives as a recluse in Notre Dame cathedral. He comes out on a day of celebration and meets the beautiful Esmeralda... A superb adaptation of Victor Hugo's novel.
Comœdia Wed. 18 at 2pm I UGC Astoria Sat. 21 at 10:30am I Décines Sun. 22 at 2:30pm

Ratatouille by Brad Bird and Jan Pikava (In French, 2007, 1h51)
Remy dreams of becoming the chef of a great starred restaurant in Paris. The only thing is… Remy is a rat... Endearing characters, gorgeous images, incessant laughter. A real delight!
Pathé Bellecour Sun. 15 at 10:45am I UGC Astoria Wed. 18 at 2:30pm I Comœdia Sat. 21 at 2:30pm

Retrospective Harold Lloyd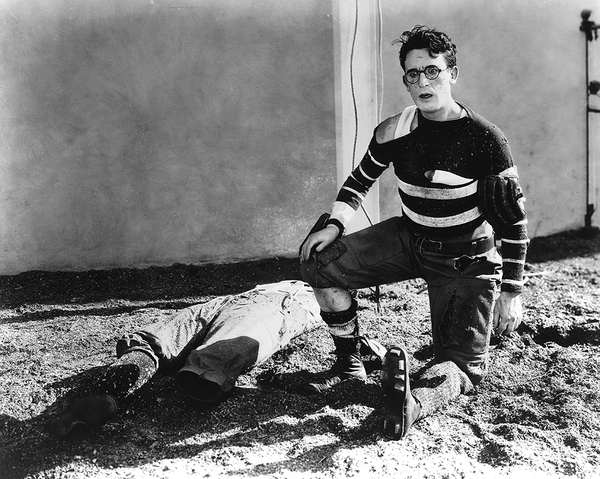 Feature films
Safety Last! by Fred C. Newmeyer and Sam Taylor (1923, 1h10)
Harold leaves his small town to fulfill the promise made to his fiancée: to become somebody. A simple fabric seller, he tries to hide the truth when she visits him... Harold Lloyd, hanging from the hands of a giant clock is a classic image of the burlesque.
Auditorium de Lyon Sun. 22 at 11am

Why Worry? by Fred C. Newmeyer and Sam Taylor (1923, 1h)
Harry von Pelham, a wealthy hypochondriac, arrives at Paradisio in hopes of regaining his health. Just one problem- Paradisio is in full coup d'état... Featuring a fanciful, phlegmatic and inventive Harold Lloyd.
Comœdia Mon. 16 at 2:30pm I Cinéma Opéra Thu. 19 at 2:30pm

Girl Shy by Fred C. Newmeyer and Sam Taylor (1924, 1h22)
Harold, a painfully shy man with the opposite sex, has written a manual on seduction, which he intends to publish. On the way, he will meet the love of his life. And between theory and practice, there is a world of difference... Hilarious!
Institut Lumière Sun. 15 at 2:15pm, a cine-concert I Cinéma Opéra Tue. 17 at 2:30pm

The Freshman by Fred C. Newmeyer and Sam Taylor (1925, 1h16)
Harold, a college freshman is the butt of jokes at school. A strong performance at the school American football game will boost his popularity... Stunts and perilous situations in succession at a vertiginous rate, in a joyfully unconventional film!
Comœdia Thu. 19 at 11am I Pathé Bellecour Sat. 21 at 11:15, a cine-concert

The Kid Brother by Lewis Milestone and Ted Wilde (1926, 1h24)
Harold, the sickly and awkward youngest boy among his robust siblings, will attempt to help exonerate his father, Sheriff Hickory, accused of embezzlement... Touching, hilarious, with ceaseless gags, carried out meticulously. One of Lloyd's greatest achievements.
Auditorium de Lyon Wed. 18 at 8pm, a cine-concert

Speedy by Ted Wilde (1927, 1h26)
Speedy sets about saving the last New York streetcar, driven by Pop Dillon, his fiancée's grandfather... A race against time, accelerated by modernization, and a final epic battle.
Pathé Bellecour Fri. 20 at 2pm, a cine-concert I Villeurbanne Sun. 22 at 10:30am


Short films, program 1 (48min)



Captain Kidd's Kids

by Hal Roach (1919)
Harold is taken prisoner on a boat of women pirates whose captain is none other than his mother-in-law...
Followed by


The Marathon

by Alf Goulding (1919)
Bebe's parents want to marry off their daughter. They organize a contest for the suitors where all the notables go, to the dismay of Harold, of humble background...
Followed by


Just Neighbors

by Harold Lloyd et Frank Terry (1919)
Harold and his neighbor, a chicken breeder, get along just fine, until the day the former's dog stirs up a ruckus in the chicken coop...
Followed by


By the Sad Sea Waves

by Alf Goulding (1917)
The girls only have eyes for the lifeguard. To compete with this pretentious fop, Harold decides to don the lifeguard swimsuit...
Villa Lumière
Sat. 14 at 5pm I
Meyzieu
Wed. 18 at 7pm, a cine-concert I
Cinéma Opéra
Sat. 21 at 4:30pm

Short films, program 2 (1h17)
Get Out and Get Under by Hal Roach (1920)
Harold, terribly late, finds himself at the wheel of his new car. Get out of the way and not be on his path!
Followed by
An Eastern Westerner by Hal Roach (1920)
Harold, an irresponsible daddy's boy, is sent out to the boonies in the west, where firing shots at the same person the same day, twice, is frowned upon...
Followed by
Never Weaken by Fred C. Newmeyer and Sam Taylor (1921)
Believing Mildred no longer loves him, Harold decides to end his life... The last short film Harold Lloyd acted in.
Lumière Bellecour Mon. 16 at 4:45pm I Villa Lumière Tue. 17 at 4:15pm
Buster Keaton, Part 2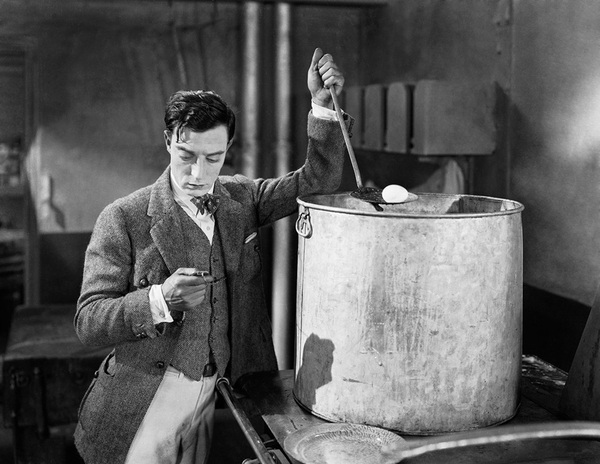 Feature films
The Navigator by Donald Crisp and Buster Keaton (1924, 59min)
His attentions rebuffed by Betsy, Rollo leaves to console himself on a cruise on a gigantic steamer. On board, he comes across Betsy... A film swinging between burlesque and sweet fantasy, Keaton's biggest success.
Pathé Bellecour Fri. 20 at 7:30pm, a cine-concert I Ecully Sun. 22 at 3pm, a cine-concert

Battling Butler by Buster Keaton (1926, 1h17)
Alfred falls in love with a pretty girl. Wishing to please her, he decides to pretend to be a boxing champion... A great success upon its release, making use of the classic burlesque theme, the "boxer despite himself."
Institut Lumière Wed. 18 at 9:30am, a cine-concert I Pathé Bellecour Sun. 22 at 2:30pm, a cine-concert
Program of shorts films (58min)
The Goat by Buster Keaton and Malcolm St. Clair (1921)
A man struck with bad luck is taken for a criminal. He must escape the police by any tactics necessary… even illegal ones... One of Keaton's best "pursuit" films.
Followed by
Neighbors by Edward F. Cline and Buster Keaton (1920)
A young couple exchanges sweet words through a palisade, but their romance is short-lived whentheir respective parents get involved... An explosive display of chases, stunts and falls in this humorous take on Romeo and Juliet.
Followed by
The Frozen North by Edward F. Cline and Buster Keaton (1922)
A cynical, envious and cruel man tries to sow terror in the far north... Keaton puts aside his role of victim to play a wicked and awkward executioner. The result is still funny.
Corbas Fri. 20 at 8:30pm, a cine-concert I Pathé Bellecour Sat. 21 at 7pm, a cine-concert
Screening event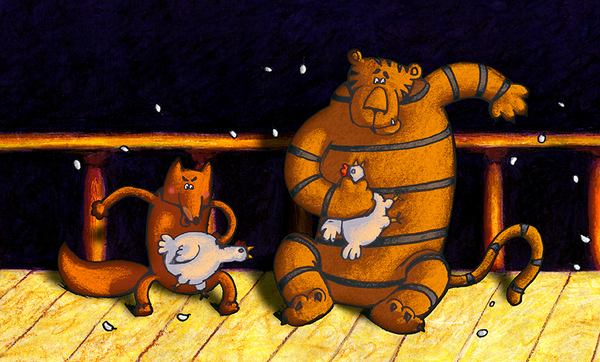 Raining Cats and Frogs by Jacques-Rémy Girerd (2003, 1h30)
The frogs try to warn the humans of an imminent catastrophe before it's too late... A sweet and beautiful fable about tolerance and ecology, by this master of French animation. To discover with the whole family.
Institut Lumière Mon. 16 at 11am
In the presence of Jacques-Rémy Girerd and Jean-Paul Commin, co-authors of Kirikou et après, vingt ans de cinéma d'animation en France.
Premiere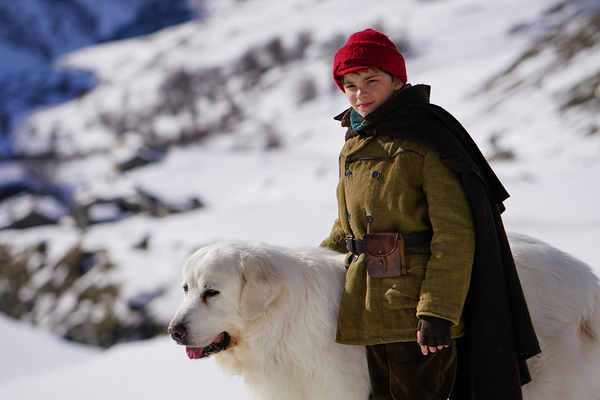 Belle & Sébastien 3 by Clovis Cornillac (2017)
Introduced by director Clovic Cornillac.
Further details to follow.
---
Practical info
My very first accreditation
To get your free accreditation, simply go to the Institut Lumière from Tuesday through Sunday (daytime: Lumière Museum, evening: Hangar du Premier-Film). You'll get an accreditation card with your name and your photo and become a bona fide Lumière festivalgoer! Accreditation is free for the under 25 set. It gives you access to discounts on all regular screenings, including the Lumière for Kids movies.
Get more information here